(Return to main soundtrack page.)
About Last Night (1986)
Record Label: EMI Manhattan Records CDP-7-46560-2

Tracks:
So Far So Good - Sheena Easton
(She's the) Shape of Things to Come - John Oates
Natural Love - Sheena Easton
Words Into Action - Jermaine Jackson
Step By Step - J.D. Souther
Living Inside My Heart - Bob Seger
Trials of the Heart - Nancy Shanks
Til You Love Somebody - Michael Henderson
If We Can Get Through the Night - Paul Davis
True Love - The Del Lords
If Anybody Had a Heart - John Waite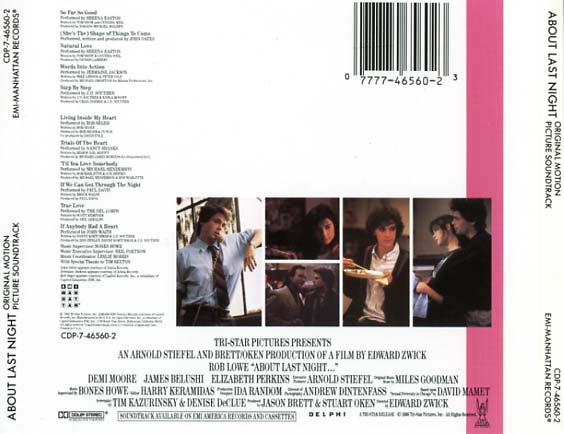 This site designed and maintained by Webmaster
© 2000-05. All rights reserved.