Beverly Hills Cop (1984)
Record Label: MCA Records MCAD-5553

Tracks:
New Attitude - Patti LaBelle
Don't Get Stopped in Beverly Hills - Shalamar
Do You Really (Want My Love?) - Junior
Emergency - Rockie Robbins
Neutron Dance - Pointer Sisters
The Heat Is On - Glenn Frey
Gratitude - Danny Elfman
Stir It Up - Patti LaBelle
Rock 'N Roll Me Again - The System
Axel F - Harold Faltermeyer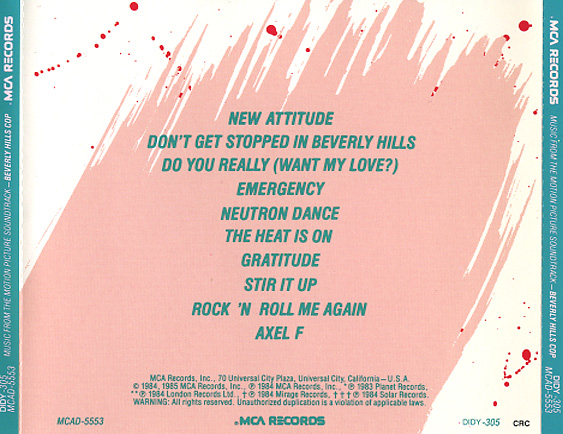 This site designed and maintained by Webmaster
© 2000-10. All rights reserved.