(Return to main soundtrack page.)
Biker Mice from Mars (1993)
Record Label: MCA/Gasoline Alley MCD 10948

Tracks:
Biker Mice from Mars
Rockin' in the Pit
Tail Whippin' Time
Look Out Below
Headin' Home
Born to Be Wild
A Mouse and His Motorcycle
Tunnel Rat
Rockin' Down the Highway
Ride Free, Citizens
Lead vocals by Jeff Scott Soto.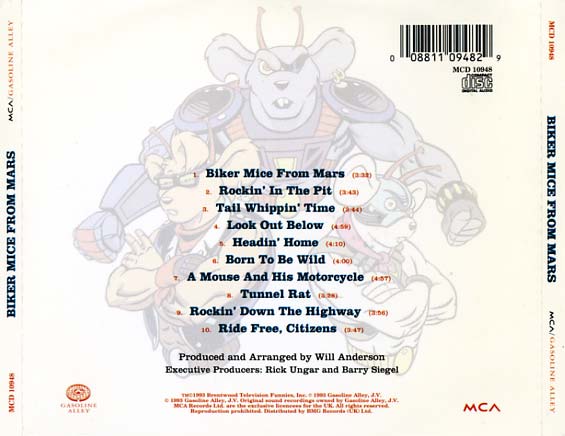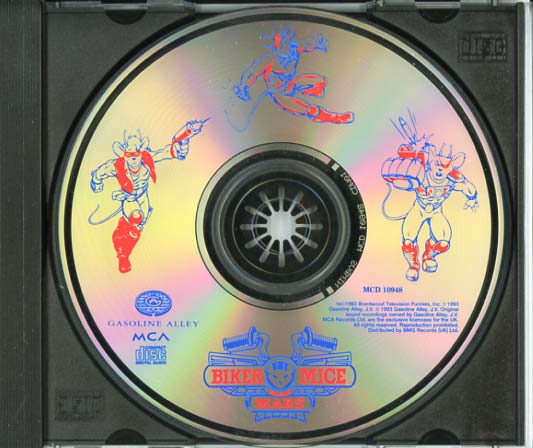 This site designed and maintained by Webmaster
© 2000-05. All rights reserved.