(Return to main soundtrack page.)
Black Roses (1988)
Record Label: Metal Blade Records 7 73353-2

Tracks:
Dance on Fire - Black Roses
Soldiers of the Night - Black Roses & Alex Masi
I'm No Stranger - Bang Tango
Rock Invasion - Black Roses & Alex Masi
Paradise (We're On Our Way) - Black Roses
Me Against the World - Lizzy Borden
Take It Off - King Kobra
King of Kool - David Michael Phillips
Streetlife Warrior - Tempest
D.I.E. - Hallow's Eve
Black Roses are: Mark Free, Carmine Appice, Chuck Wright, and Mick Sweda.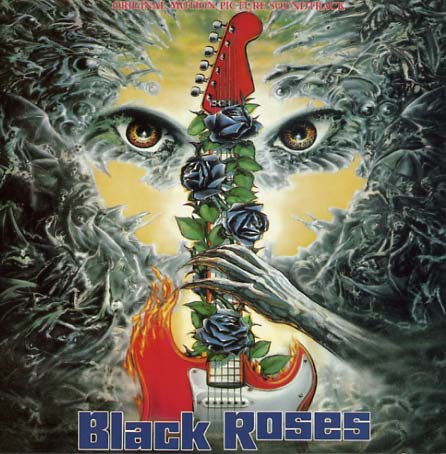 This site designed and maintained by Webmaster
© 2000-05. All rights reserved.