(Return to main soundtrack page.)
Coneheads (1993)
Record Label: Warner Brothers 9 45345-2

Tracks:
Magic Carpet Ride - Slash & Michael Monroe
Tainted Love - Soft Cell
No More Tears (Enough Is Enough) - K.D. Lang & Andy Bell
Kodachrome - Paul Simon
Can't Take My Eyes Off you - Morten Harket
It's a Free World Baby - R.E.M.
Soul to Squeeze - Red Hot Chili Peppers
Fight the Power - Barenaked Ladies
Little Renee - Digable Planets
Chale Jao - Babble
Conehead Love - Beldar and Prymaat with Nan Schaefer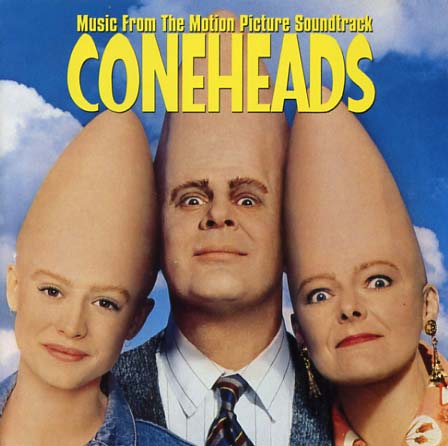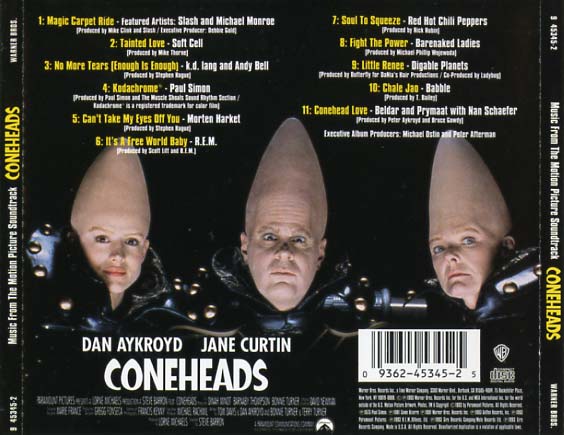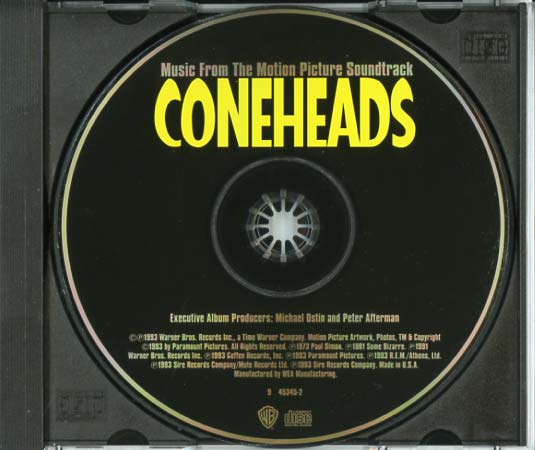 This site designed and maintained by Webmaster
© 2000-05. All rights reserved.