(Return to main soundtrack page.)
Die Nibelungen (2004)
Record Label: Media Spirit (Germany) 0000072MSP

Tracks:
Drachengold - E Nomine
Gone With the Wind - Blackmore's Night
Drachentoter - Schandmaul
Uthark Runa - Therion
Prolog/Andro - Faun
Valhalla/Swords in the Wind - Manowar
Planet Hell - Nightwish
Somewhere - Within Temptation
Egodram! - Das Ich
Unda - Faun
Shadow of the Moon - Blackmore's Night
Cantica (Carmina Burana) - Corvus Corax Hymnus
Stand My Ground - Within Temptation
The Reckoning - Iced Earth
Schicksal - Filmmusik Ilan Eshkeri
Eversleeping - Xandria
Todesfinale - Filmmusik Ilan Eshkeri
Lebenslight - Film-Ballade Barbi Schiller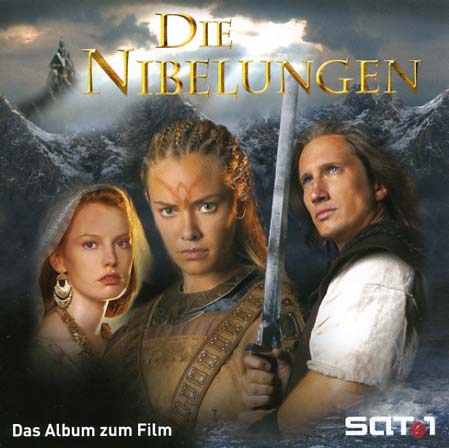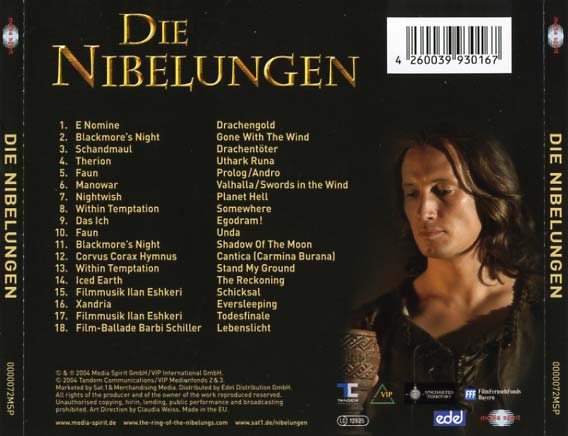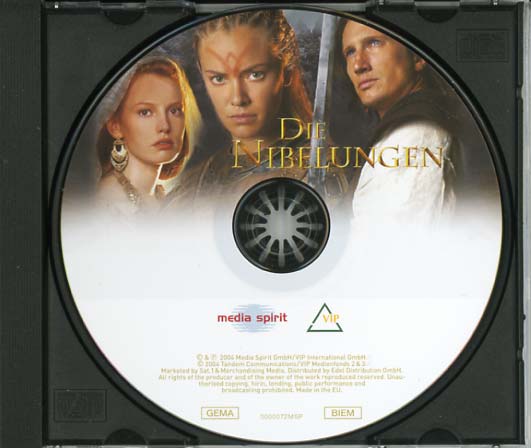 This site designed and maintained by Webmaster
© 2000-05. All rights reserved.