(Return to main soundtrack page.)
Dream a Little Dream (1989)
Record Label: Cypress Records YD 9-0125

Tracks:
Dream a Little Dream of Me - Mickey Thomas
Time Runs Wild - Danny Wilde
Whenever There's a Night - Mike Reno
Dreams Come True (Stand Up and Take It) - Lone Justice
Into the Mystic - Van Morrison
It's the End of the World as We Know It - R.E.M.
Rock On - Michael Damian
You'd Better Wait - Fee Waybill
Never Turn Away - Chris Thompson
I've Got Dreams to Remember - Otis Redding
Dream a Little Dream of Me - Mel Torme & Mickey Thomas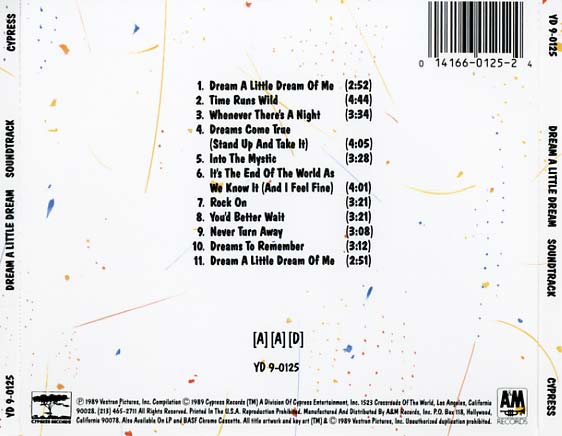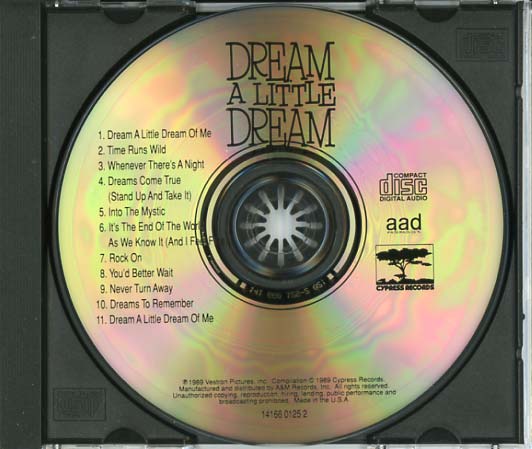 This site designed and maintained by Webmaster
© 2000-05. All rights reserved.