(Return to main soundtrack page.)
Record Label: Collector's Pipeline Records TCP 013 CD

Tracks:
Prologue
Main Title
Robot Fight
Leto's Theme
The Box
The Floating Fat Man (The Baron)
Trip to Arrakis
First Attack
Prophecy Theme
Dune (Desert Theme)
Paul Meets Chani
Prelude (Take My Hand)
Paul Takes the Water of Life
Big Battle
Paul Kills Feyd
Final Dream
Take My Hand
Music composed and performed by Toto.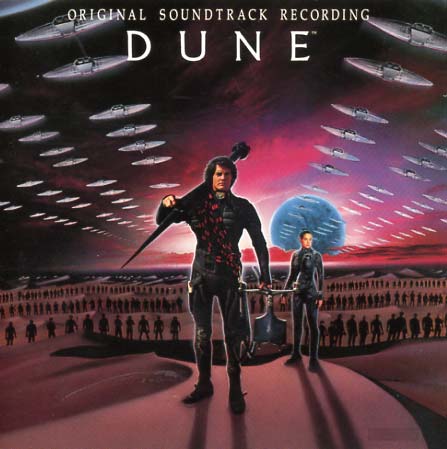 This site designed and maintained by Webmaster
© 2000-05. All rights reserved.