(Return to main soundtrack page.)
Hiding Out (1987)
Record Label: Virgin Records America #7 90661-2

Tracks:
Live My Life - Boy George
Bang Your Head - Lolita Pop
Catch Me (I'm Falling) - Pretty Poison
You Don't Know - Scarlett & Black
So Different Now - Felix Cavaliere
Run! Hide! - All That Jazz
I Refuse - Hue & Cry
Crying - Roy Orbison & K.D. Lang
Max for President Rap - Lee Anthony Brisdon, David L. Robinson, Daryl Smith
Real Life - Black Britain
Seattle - P.I.L.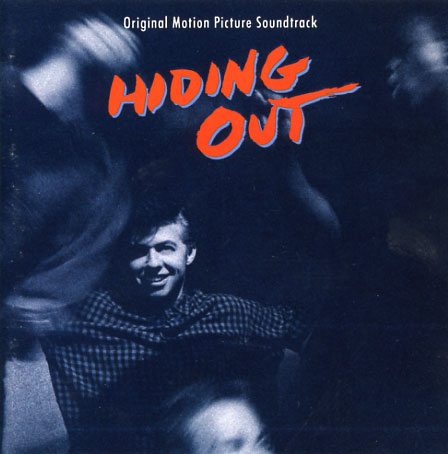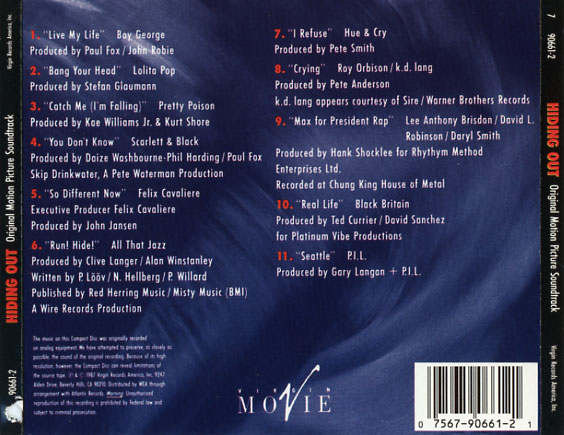 This site designed and maintained by Webmaster
© 2000-07. All rights reserved.