(Return to main soundtrack page.)
Married to the Mob (1988)
Record Label: Reprise Records 25763-2

Tracks:
Jump in the River - Sinead O'Connor
Bizarre Love triangle - New Order
Suspicion of Love - Chris Isaak
Liar, Liar - Debbie Harry
Time Bums - Ziggy Marley & the Melody Makers
Devil Does Your Dog Bite? - Tom Tom Club
Goodbye Horses - Q. Lazzarus
Queen of Voudou - The Voodooist Corporation
Too Far Gone - The Feelies
You Don't Miss Your Water - Brian Eno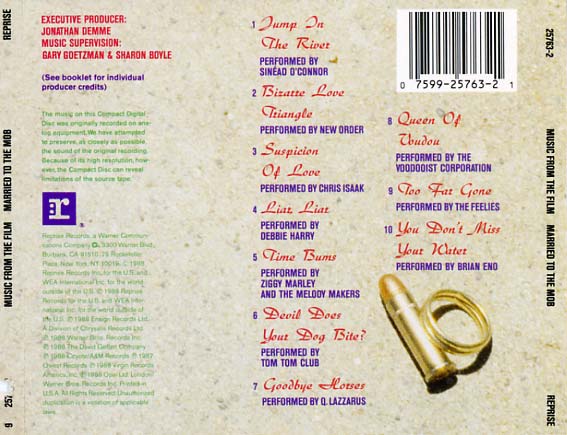 This site designed and maintained by Webmaster
© 2000-05. All rights reserved.