(Return to main soundtrack page.)
Nightmare on Elm Street 5 - The Dream Child (1989)
Record Label: Jive Records 1258-2-J

Tracks:
Bring Your Daughter to the Slaughter - Bruce Dickinson
Heaven in the Back Seat - Romeo's Daughter
Savage - W.A.S.P.
Can't Take the Hurt - Mammoth
What Do You Know About Rock N' Roll? - Slave Raider
Any Way I Gotta Swing It - Whodini
Now I Lay Me Down - Samantha Fox
Let's Go - Kool Moe Dee
Word Up Doc! - Doctor Ice
Livin' in the Jungle - Schoolly D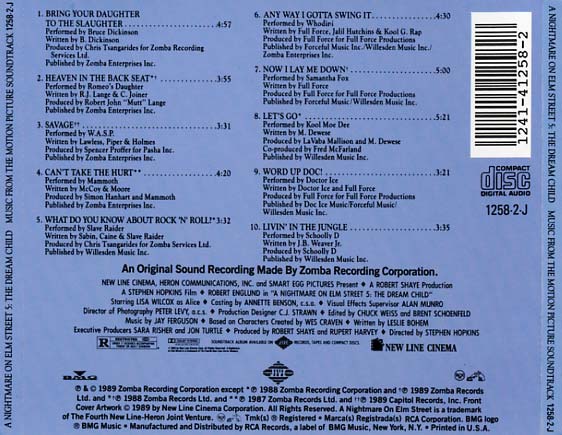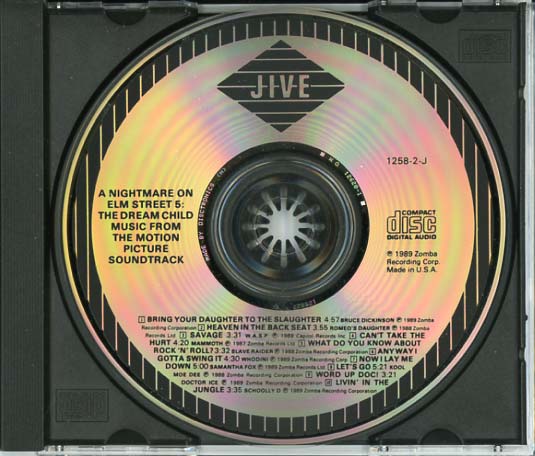 This site designed and maintained by Webmaster
© 2000-05. All rights reserved.