(Return to main soundtrack page.)
Perfect (1985)
Record Label: Arista Records ARCD 8278

Tracks:
(Closest Thing to) Perfect - Jermaine Jackson
I Sweat (Going Through the Motions) - Nona Hendryx
All Systems Go - Pointer Sisters
Shock Me - Jermaine Jackson
Wham Rap (Enjoy What You Do) - Wham!
Wear Out the Grooves - Jermaine Stewart
Hot Hips - Lou Reed
Talking to the Wall - Dan Hartman
Masquerade - Berlin
Lay Your Hands on Me - Thompson Twins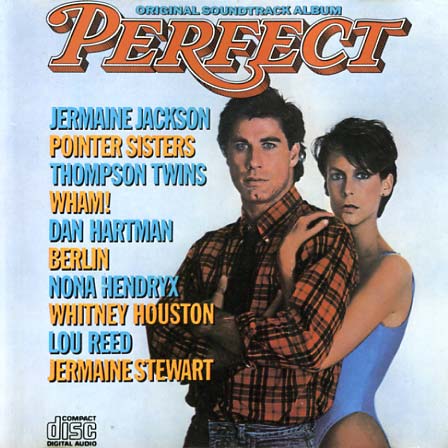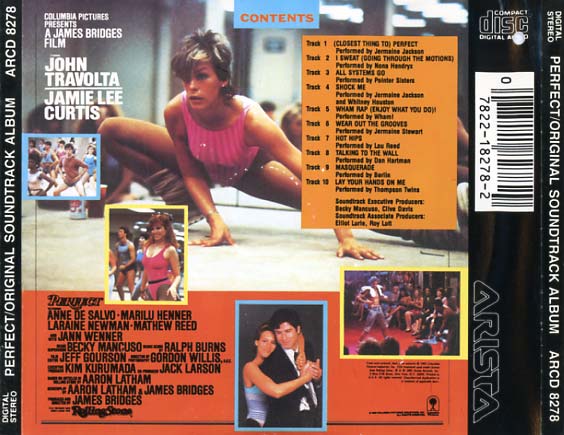 This site designed and maintained by Webmaster
© 2000-05. All rights reserved.