(Return to main soundtrack page.)
Resident Evil: Apocalypse (2004)
Record Label: Roadrunner Records 168 618 242-2

Tracks:
Vermilion - Slipknot
Just a Little - The Used
Us or Them - The Cure
Swamped - Lacuna Coil
The Outsider (Resident Renholder Mix) - A Perfect Circle
The End of Heartache - Killswitch Engage
Mein Teil - Rammstein
Digging Up the Corpses - DevilDriver
Nymphetamine - Cradle of Filth
Escape from Hellview - CKY
The Chauffeur - Deftones
Join Me in Death - H.I.M.
My Heartstrings Come Undone - Demon Hunter
Under a Killing Moon - Thrice
Bloodwork - 36 Crazyfists
End of the World (acoustic) - Cold
Girl on Fire (Renholder's Apocalypse Mix) - Rob Zombie
Future Proof - Massive Attack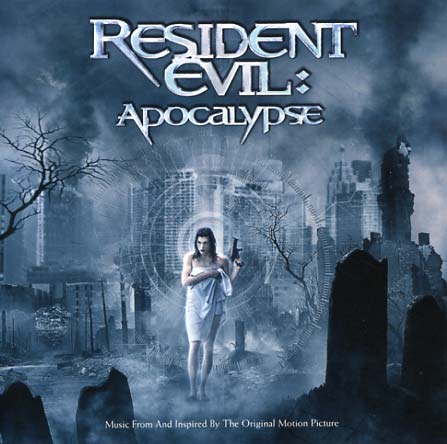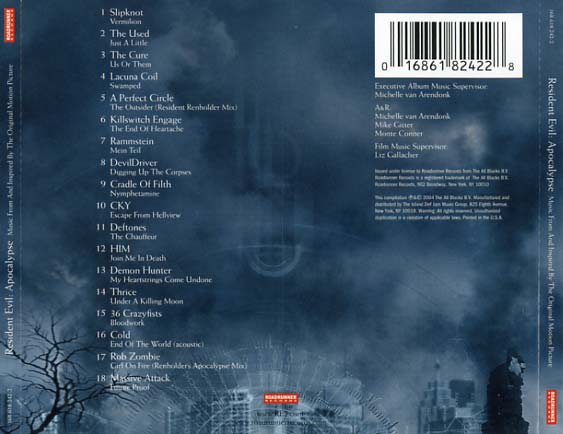 This site designed and maintained by Webmaster
© 2000-05. All rights reserved.