Return to main High-Def Music Page

(If you see no auction listings above, clicking the Search button will search eBay Stores listings for the High-Def disc in question.)
AC/DC: No Bull (Director's Cut)
Format: Blu-Ray

Audio: Dolby TrueHD 5.1, PCM Stereo

Label: Columbia Records

Year: 2008

Running Time: 120 minutes

Tracks:
Back in Black
Shot Down in Flames
Thunderstruck
Girls Got Rhythm
Hard as a Rock
Shoot to Thrill
Boogie Man
Hail Caesar
Hells Bells
Dog Eat Dog
The Jack
Ballbreaker
Rock and Roll Ain't Noise Pollution
Dirty Deeds Done Dirt Cheap
You Shook Me All Night Long
Whole Lotta Rosie
T.N.T.
Let There Be Rock
Highway to Hell
For Those About to Rock (We Salute You)
Clicking on the picture below will display a high-resolution version of the image.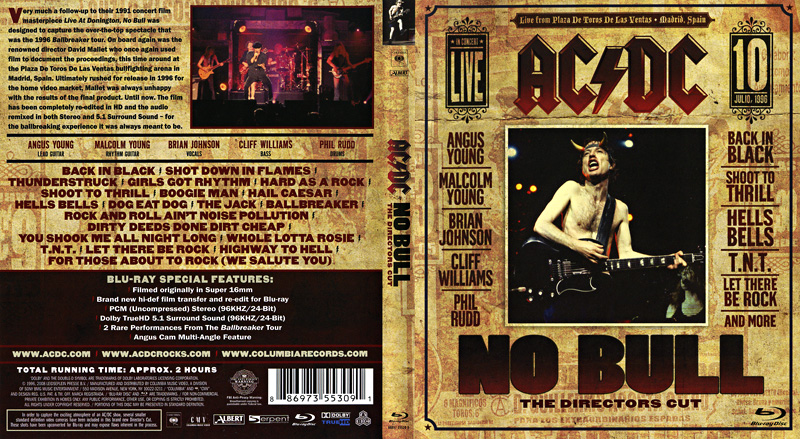 This site designed and maintained by Webmaster
© 2000-10. All rights reserved.