High Definition Concerts
Last updated Sun Jun 29 02:14:16 2014
I used to collect concert DVDs, but even with upconversion they don't look great on 60-inch or larger screens. Enter the world of high-definition 1080p/i music performances on HD-DVD and Blu-Ray. Not only is the picture that much better, but high-resolution audio puts plain old Dolby Digital and DTS to shame, even with a 5.1 surround system.
The list below is not an exhaustive list, rather it is those that I have in my collection. If you have any hard rock or heavy metal HD material that I do not have listed below, especially non-U.S. releases, please email me.
Clicking on a link below will open a page with more information about that disc.
AC/DC: Live at Donington
AC/DC: No Bull (Director's Cut)
Asia: Fantasia - Live in Tokyo
The Big 4: Live from Sofia, Bulgaria
Bon Jovi: Live at Madison Square Garden
Chris Botti: Live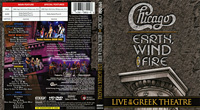 Chicago/Earth, Wind & Fire: Live at the Greek Theatre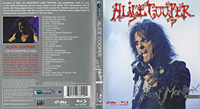 Alice Cooper: Live in Montreux 2005
Dire Straits: Alchemy Live
Halford: Live at Rock in Rio III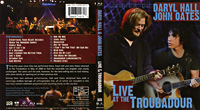 Hall & Oates: Live at the Troubadour
Heart: Dreamboat Annie
Iron Maiden: Flight 666
Jethro Tull: Live at Montrux 2003
Elton John: Live at Madison Square Garden
Journey: Live in Manila
Kansas: There's Know Place Like Home
Korn: Live at Montreux 2004
Korn: Live on the Other Side
Led Zeppelin: The Song Remains the Same
Linkin Park: Road to Revolution
Meat Loaf: 3 Bats Live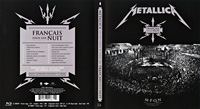 Metallica: Francais Pour Une Nuit
Metallica: Orgullo, Pasion, y Gloria
Michael Jackson: This Is It
The Moody Blues: Lovely to See You
MSG: The 30th Anniversary Concert
Nickelback: Live at Sturgis 2006
Nightwish: End of an Era
Nine Inch Nails: Beside You in Time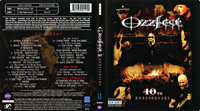 Ozzfest 10th Anniversary
Rush: R30
Rush: Snakes & Arrows Live
Styx: One With Everything
Toto: Falling In Between Live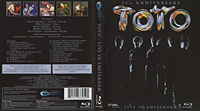 Toto: Live in Amsterdam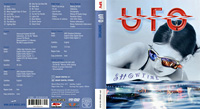 UFO: Showtime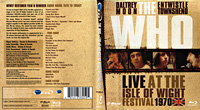 The Who: Live at the Isle of Wight Festival 1970
Within Temptation: Black Symphony
ZZ Top: Live from Texas