Return to main High-Def Music Page

(If you see no auction listings above, clicking the Search button will search eBay Stores listings for the High-Def disc in question.)
Dire Straits: Alchemy Live
Format: Blu-Ray

Audio: Uncompressed PCM Stereo, DTS HD Master Audio

Label: Universal Music (EU, region-free)

Year: 2010

Running Time: 170 minutes

Tracks:
Intro (Saturday Night at the Movies)
Once Upon a Time in the West
Expresso Love
Romeo & Juliet
Private Investigations
Sultans of Swing
Two Young Lovers
Tunnel of Love
Telegraph Road
Solid Rock
Going Home - Theme from Local Hero
Clicking on the picture below will display a high-resolution version of the image.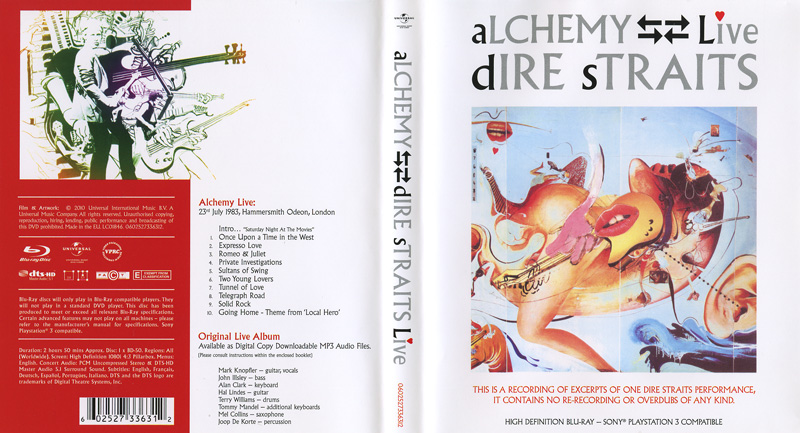 This site designed and maintained by Webmaster
© 2000-11. All rights reserved.