Return to main High-Def Music Page

(If you see no auction listings above, clicking the Search button will search eBay Stores listings for the High-Def disc in question.)
Hall & Oates: Live at the Troubadour
Format: Blu-Ray

Audio: TrueHD

Label: U-Watch Records

Year: 2008

Running Time: 120 minutes

Tracks:
Everything Your Heart Desires
When the Morning Comes
Family Man
Say It Isn't So
It's Uncanny
Had I Known You Better Then
She's Gone
Getaway Car
Cab Driver
One on One
Sara Smile
Maneater
Out of Touch
I Can't Go for That (No Can Do)
Rich Girl
Kiss on My List
You Make My Dreams
Abandoned Luncheonette
Private Eyes
Clicking on the picture below will display a high-resolution version of the image.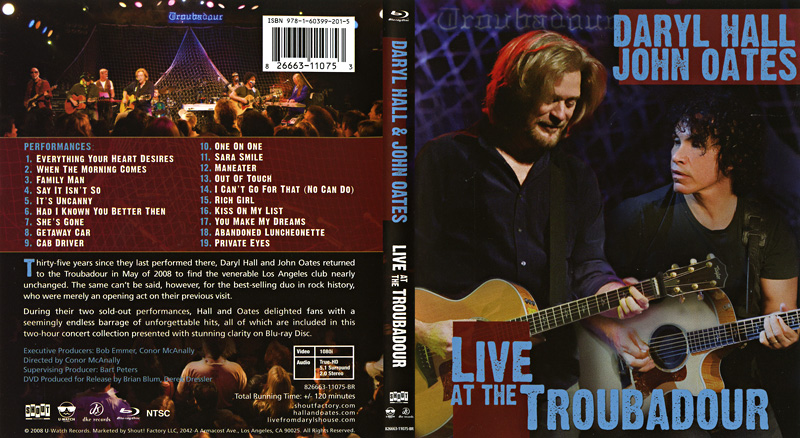 This site designed and maintained by Webmaster
© 2000-10. All rights reserved.