Return to main High-Def Music Page

(If you see no auction listings above, clicking the Search button will search eBay Stores listings for the High-Def disc in question.)
Heart: Dreamboat Annie
Format: Blu-Ray

Audio: Dolby TrueHD, Dolby Digital 5.1

Label: Shout Factory

Year: 2008

Running Time:90 minutes

Tracks:
Magic Man
Dreamboat Annie (Fantasy Child)
Crazy on You
Soul of the Sea
Dreamboat Annie
White Lightning & Wine
(Love Me Like Music) I'll Be Your Song
Sing Child
How Deep It Goes
Dreamboat Annie (reprise)
Encore
Mistral Wind
Goodbye Blue Sky
Black Dog
Misty Mountain Hop
Love, Reign O'er Me
Clicking on the picture below will display a high-resolution version of the image.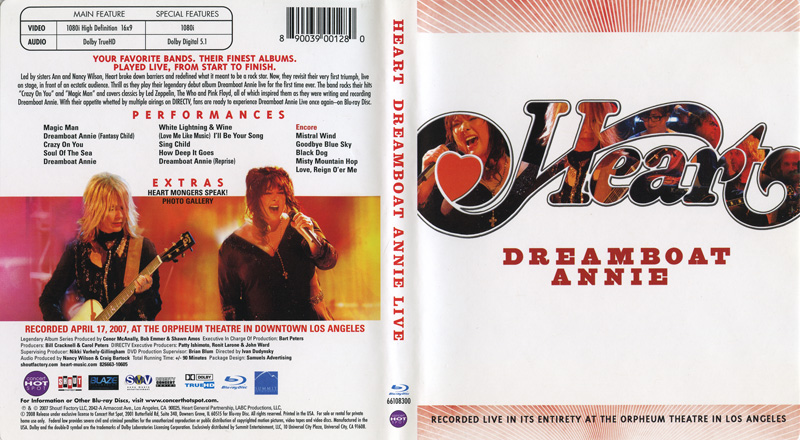 This site designed and maintained by Webmaster
© 2000-11. All rights reserved.