Return to main High-Def Music Page

(If you see no auction listings above, clicking the Search button will search eBay Stores listings for the High-Def disc in question.)
Iron Maiden: Flight 666
Format: Blu-Ray

Audio: DTS-HD Master Audio, Dolby Digital, PCM 2.0

Label: Universal Music Enterprises

Year: 2009

Running Time: 215 minutes

Tracks:
Iron Maiden - Flight 666 the Film
Churchill's Speech
Aces High
2 Minutes to Midnight
Revelations
The Trooper
Wasted years
The Number of the Beast
Can I Play With Madness
Rime of the Ancient Mariner
Powerslave
Heaven Can Wait
Run to the Hills
Fear of the Dark
Iron Maiden
Moonchild
The Clairvoyant
Hallowed Be Thy Name
Clicking on the picture below will display a high-resolution version of the image.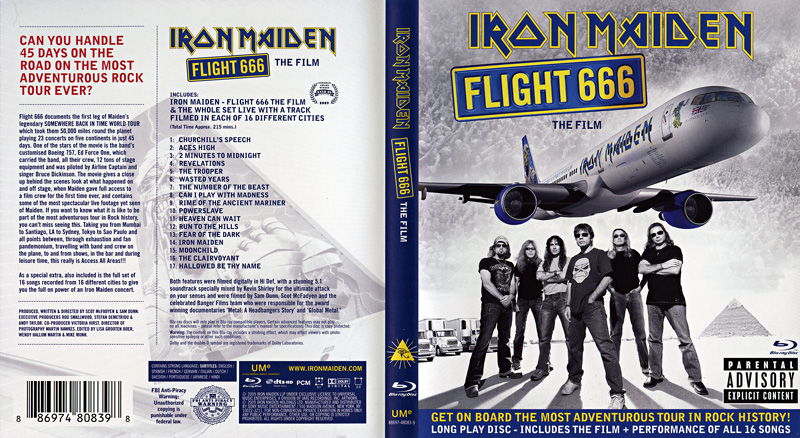 This site designed and maintained by Webmaster
© 2000-10. All rights reserved.