Return to main High-Def Music Page

(If you see no auction listings above, clicking the Search button will search eBay Stores listings for the High-Def disc in question.)
Journey: Live in Manila
Format: Blu-Ray

Audio: DTS HD Master Audio, Dolby Digital 5.1, LPCM Stero

Label: Evosound HD (Hong Kong, region free)

Year: 2009

Running Time: 145 minutes

Tracks:
The Journey/Majestic
Never Walk Away
Only the Young
Ask the Lonely
Stone in Love
Keep on Runnin'
After All These Years
Change for the Better
Wheel in the Sky
Lights
Still They Ride
Open Arms
Mother Father
Wildest Dream
When You Love a Woman
Separate Ways
What I Needed
Edge of the Blade
Where Did I Lose Your Love
Escape
Faithfully
Don't Stop Believin'
Any Way You Want It
Lovin', Touchin', Squeezin'
Turn Down the World Tonight
Be Good to Yourself
Clicking on the picture below will display a high-resolution version of the image.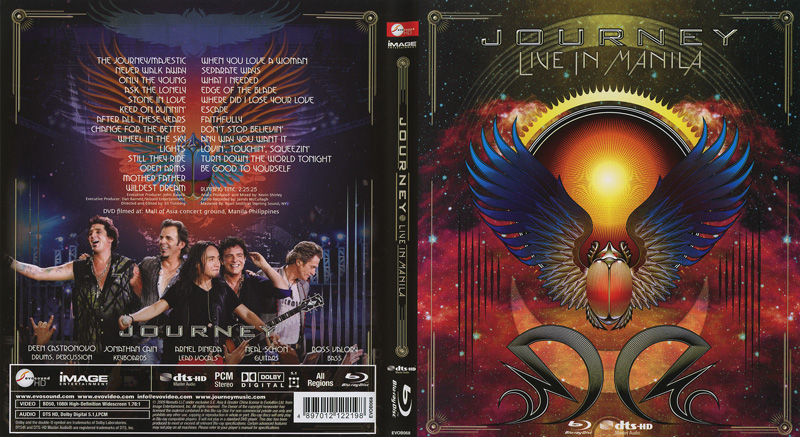 This site designed and maintained by Webmaster
© 2000-11. All rights reserved.