Return to main High-Def Music Page

(If you see no auction listings above, clicking the Search button will search eBay Stores listings for the High-Def disc in question.)
Kansas: There's Know Place Like Home
Format: Blu-Ray

Audio: Unlisted

Label: Starcity Recording Co.

Year: 2009

Running Time: Unlisted

Tracks:
Howling at the Moon
Belexes
Point of Know Return
Song for America
On the Other Side
Musicatto
Ghosts/Rainmaker
Nobody's Home
Hold On
Cheyenne Anthem
Icarus II
Icarus: Borne on Wings of Steel
Miracles Out of Nowhere
The Wall
Fight Fire With Fire
Dust in the Wind
Carry on Wayward Son
Down the Road (Afternoon Jam)
Clicking on the picture below will display a high-resolution version of the image.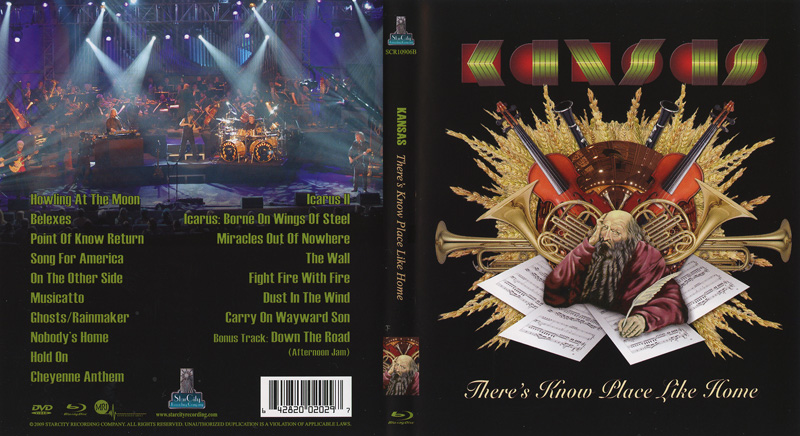 This site designed and maintained by Webmaster
© 2000-11. All rights reserved.