Return to main High-Def Music Page

(If you see no auction listings above, clicking the Search button will search eBay Stores listings for the High-Def disc in question.)
Korn: Live at Montreux 2004
Format: Blu-Ray

Audio: LPCM Stereo, Dolby TrueHD 5.1, DTS HD Master Audio

Label: Eagle Vision HD

Year: 2008

Running Time: 75 minutes

Tracks:
Right Now
Break Some Off
Got the Life
Here to Stay
Falling Away from Me
Blind
Shoots and Ladders
One
Freak on a Leash
A.D.I.D.A.S.
Dead Bodies Everywhere
Did My Time
Another Brick in the Wall
F***t
Somebody Someone
Y'all Want a Single
Clicking on the picture below will display a high-resolution version of the image.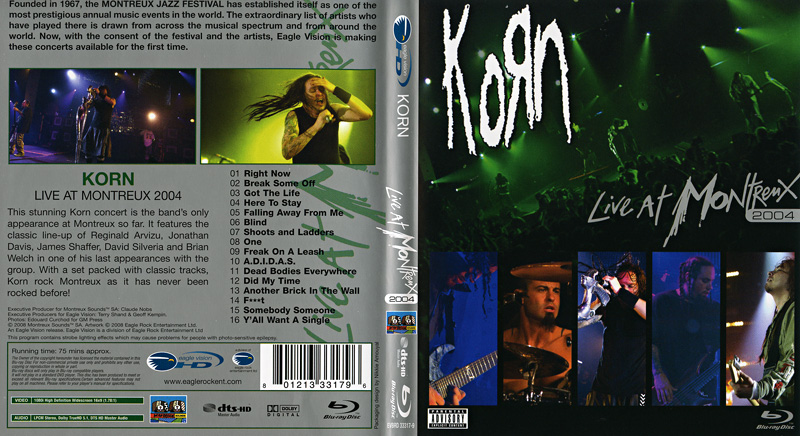 This site designed and maintained by Webmaster
© 2000-10. All rights reserved.