Return to main High-Def Music Page

(If you see no auction listings above, clicking the Search button will search eBay Stores listings for the High-Def disc in question.)
Metallica: Orgullo, Pasion, y Gloria
Format: Blu-Ray

Audio: DTS-HD Master Audio

Label: Universal Music (Mexico)

Year: 2009

Running Time: 2 hours and 25 minutes

Tracks:
The Ecstasy of Gold
Creeping Death
For Whom the Bell Tolls
Ride the Lightning
Disposable heroes
One
Broken, beat & Scarred
The Memory Remains
Sad But True
The Unforgiven
All Nightmare Long
The Day That Never Comes
Master of Puppets
Fight Fire With Fire
Nothing Else Matters
Enter Sandman
The Wait
Hit the Lights
Seek & Destroy
Clicking on the picture below will display a high-resolution version of the image.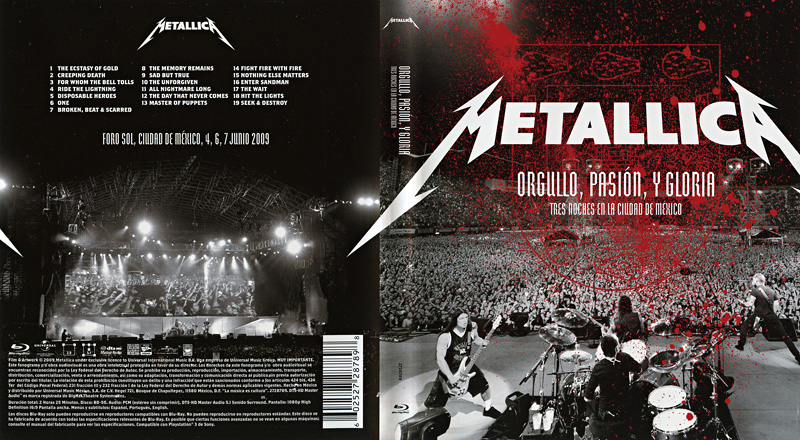 This site designed and maintained by Webmaster
© 2000-10. All rights reserved.