Return to main High-Def Music Page

(If you see no auction listings above, clicking the Search button will search eBay Stores listings for the High-Def disc in question.)
MSG: The 30th Anniversary Concert - Live in TOkyo
Format: Blu-Ray

Audio: DTS HD Master Audio, LPCM Stereo

Label: Inakustik (Germany)

Year: 2010

Running Time: 175 minutes

Tracks:
Welcome Howl
Feels Like A Good Thing
Cry For The Nations
Let Sleeping Dogs Lie
Armed & Ready
Victim Of Illusion
Are You Ready To Rock
I Want You
A Night To Remember
Into The Arena
Lost Horizons
Rock My Nights Away
On & On
Attack Of The Mad Axeman
Ride On My Way
Rock Bottom
Dance Lady Gipsy
Doctor, Doctor
The La Rehearsal
Backstage Impressions
Clicking on the picture below will display a high-resolution version of the image.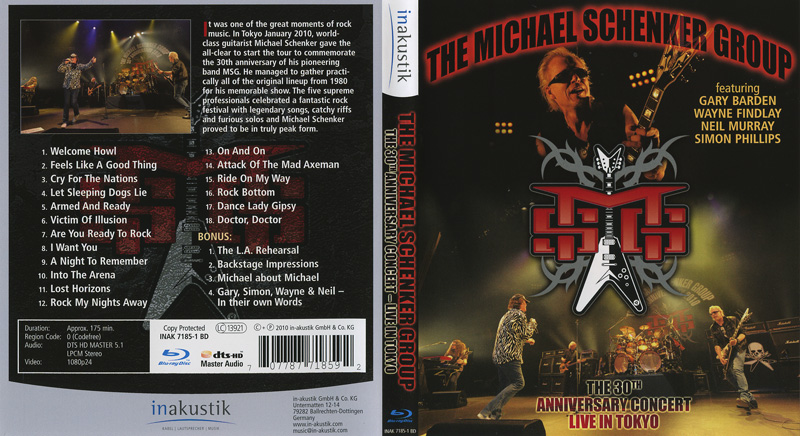 This site designed and maintained by Webmaster
© 2000-11. All rights reserved.