Return to main High-Def Music Page

(If you see no auction listings above, clicking the Search button will search eBay Stores listings for the High-Def disc in question.)
Nightwish: End of an Era
Format: Blu-Ray

Audio: Dolby Digital 5.1, Stereo

Label: Nuclear Blast

Year: 2009

Running Time: 105 minutes + 55 minute documentary

Tracks:
Dark Chest of Wonders
Planet Hell
Ever Dream
The Kinslayer
Phantom of the Opera
The Siren
Sleeping Sun
High Hopes
Bless the Child
Wishmaster
Slaying the Dreamer
Kuolema Tekee Taiteilijan
Nemo
Ghost Love Score
Stone People
Creek mary's Blood
Over the Hills and Far Away
Wish I Had an Angel
Documentary - A Day Before Tomorrow
Clicking on the picture below will display a high-resolution version of the image.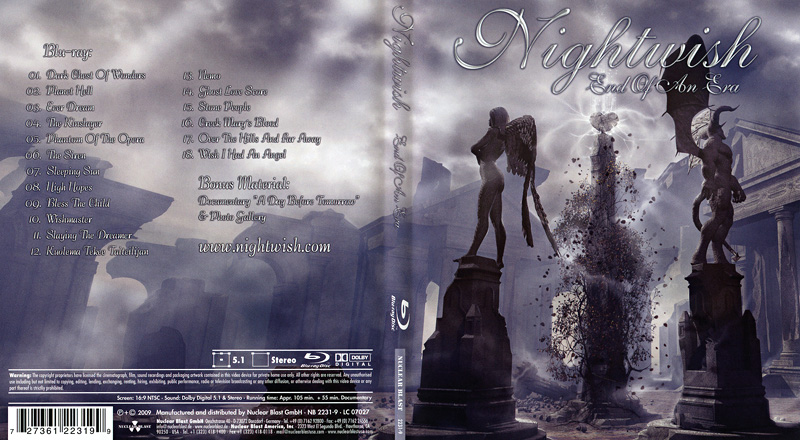 This site designed and maintained by Webmaster
© 2000-10. All rights reserved.