Return to main High-Def Music Page

(If you see no auction listings above, clicking the Search button will search eBay Stores listings for the High-Def disc in question.)
Rush: R30
Format: Blu-Ray

Audio: DTS Master Audio

Label: Anthem Entertainment

Year: 2009

Running Time: 90 minutes

Tracks:
R30 Overture:

Finding My Way
Anthem
Bastille Day
A Passage to Bangkok
Cygnus X-1
Hemispheres

The Spirit of Radio
Force Ten
Animate
Subdivisions
Earthshine
Red Barchetta
Roll the Bones
Bravado
YYZ
The Trees
The Seeker
One Little Victory
Tom Sawyer
Dreamline
Secret Touch
Between the Wheels
Mystic Rhythms
Red Sector A
Der Trommler
Resist
Heart Full of Soul:

2112
La Villa Strangiato
By-Tor and the Snow Dog
Xanadu
Working Man

Summertime Blues
Crossroads
Limelight
Clicking on the picture below will display a high-resolution version of the image.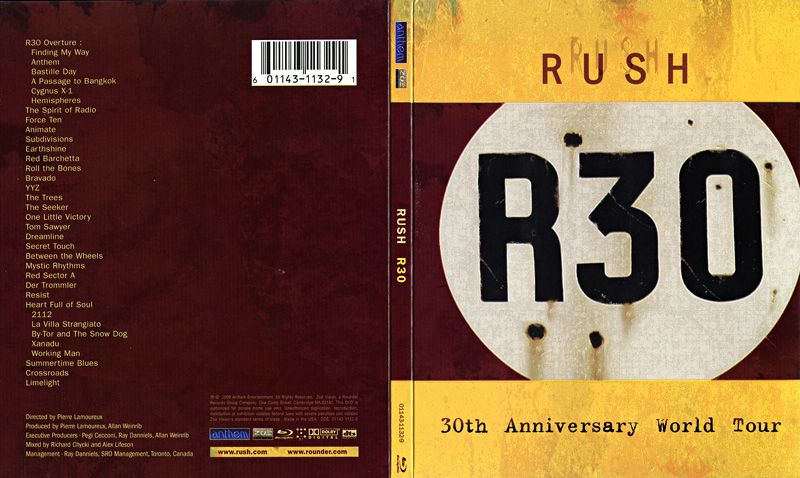 This site designed and maintained by Webmaster
© 2000-10. All rights reserved.