Return to main High-Def Music Page

(If you see no auction listings above, clicking the Search button will search eBay Stores listings for the High-Def disc in question.)
Rush: Snakes & Arrows Live
Format: Blu-Ray

Audio: PCM Stereo, Dolby Digital 5.1

Label: Anthem Entertainment

Year: 2008

Running Time: 221 minutes

Tracks:
Limelight
Digital Man
Entre Nous
Mission
Freewill
The Main Monkey Business
The Larger Bowl
Secret Touch
Circumstances
Between the Wheels
Dreamline
Far Cry
Workin' Them Angels
Armor and Sword
Spindrift
The Way the Wind Blows
Subdivisions
Natural Science
Witch Hunt
Malignant Narcissism/De Slagwerker
Hope
Distant Early Warning
The Spirit of Radio
Tom Sawyer
Encore:

One Little Victory
A Passage to Bangkok
YYZ
Oh, Atlanta!
The Authorized Bootlegs
Ghost of a Chance
Red Barchetta
The Trees
2112/The Temples of Syrinx
Clicking on the picture below will display a high-resolution version of the image.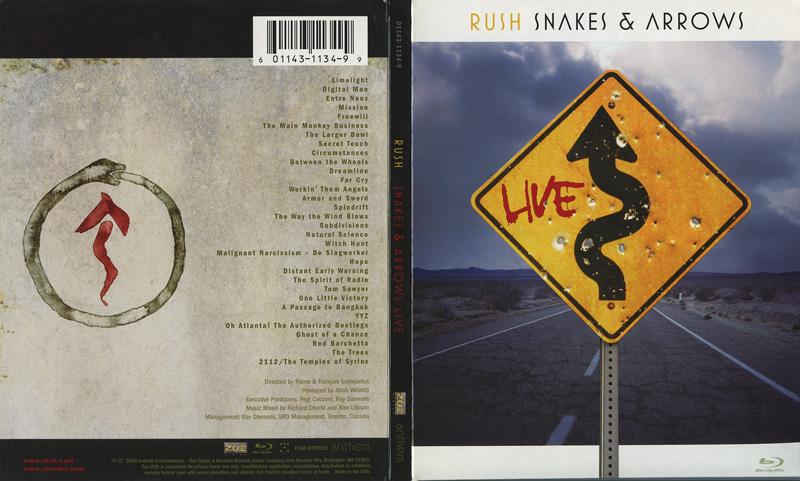 This site designed and maintained by Webmaster
© 2000-11. All rights reserved.